Welcome – I'm delighted you landed here
The journey to become a certified Inner Child Practitioner begins with the Inner Child Workshop which is the foundation to a courageous, playful, deep and integrative healing journey with your inner child. Creating a safe space for your inner child to be seen, heard and witnessed in all their light, shadow and wholeness is the core of the workshop. You will learn tools and techniques to be able to hold space for yourself, your inner child and connect with them to begin and continue building a trust relationship.
As with many transformational modalities that enable you to heal, grow and experience new depths of your multifaceted nature of being in a human experience, inner child work is a complete and trauma informed considerate practice. As it changes your life, the desire to share this practice with others may arise, which is where you are welcomed wholly into this space.
Training to become an Inner Child Practitioner is for those who are looking to:
Deepen their own journey of learning, healing and transformation with inner child work
Learn a framework and practice that will enable them to expand in experience, tools and later develop as offerings that they wish to share with others
Receive support and guidance throughout their journey as they embody the tools and techniques learned in the workshop, mentoring and training program
Have some accountability with maintaining their practice and seek support as/when needed
Receive and acknowledge their dedication and commitment on their journey to being a practitioner by gaining a certification that aligns with their values
Make a commitment to a healing and transformative modality through an experiential approach they wish to bring to the world!
Becoming a certified Inner Child Practitioner
The Inner Council Practitioner Program is an experiential process where practitioners demonstrate their ongoing trust relationship with the Inner Child over the workshop and complete at least one 3 month session of mentoring. This is required in order to give the workshop and provide mentoring to their own participants. Following this process there is a final Practitioner Program which provides the soft skills required to comfortably manage the relationship with participants, so that practitioners feel enthusiastic and enjoy their work. Upon completion you receive all documentation and certification so you can run workshops, provide mentoring and bring the Inner Child into your practices.
Becoming a certified Inner Child Practitioner involves a dedication to a continued connection and building upon the trust relationship with you and your inner child. Checking in on a daily basis, journaling and recording interactions with your inner child is fundamental to the process of your own personal development and supportive connection to your inner child. This is an essential aspect; to continue your personal work and journey in order to prepare, gain experience and hold space for others to do the same when holding your own workshops and guiding inner child work.
Is the Inner Child Practitioner Program for me?
Consult your heart, and inner child!
A profound part of the transformational process the Inner Child Workshop enables is a closer relationship to our intuition and inner landscape. If the workshop resonates with a part of you that can envisage this into a dedicated life practice you wish to pursue for yourself, and share with others, then absolutely this program is for you!
This program is great motivation to keep up the inner child practice, receive ongoing guidance and support during your journey, and provides clear opportunities for expanding your own practice into one you can share with others.
An opportunity to share empowerment and powerful integration tools with others may compliment your already growing self holistic toolkit. Whether you are an existing practitioner, or someone who would like to venture deeper on their personal path, this program is open and available to all who have completed the Inner Child workshop.
What do I commit to when I join the Program?
Online and one-to-one study covering the following aspects

Participant evaluation & assessment
Holding space in the therapeutic environment
Explaining empathy and metaphor when guiding others
Managing trauma through trauma informed care
Understanding regression & guided meditation
Integrating others' experiences into your own narrative
Archetypal theory & interpretation

Building a personal dedication to your own path and practice of what becoming an Inner Child Practitioner means for you
Learning and becoming familiar with the Inner Child Workshop material in readiness for delivering workshops (This includes considerations of group and one-to-one workshop dynamics)
Organising a workshop with a friend or family member in readiness for the practical part of the training program
How long can I expect the Program to last for?
The practitioner program is carried out over two one-to-one sessions (approx. five hours), however, the program is a smaller part of your ongoing commitment to Inner Child work and the clear practical demonstration of your own experiences throughout your personal journey that are shared with your practitioner.
Like with all holistic healing practices, there are no strict timelines with becoming a practitioner; the natural path can take anywhere between 3-6 months for the connection to be nurtured and developed with your inner child. However, this will also depend on personal commitments, circumstances and integrating the practice into your life.
Part of your journey will be to trust; in yourself, intuition and your inner child to what is coming up and how comfortable and confident you are in sharing this practice, firstly with yourself and with others. Once a few instances of natural processing have occurred, an alignment will become apparent that you are ready to share with others, using your experience and intuition as your guide.
When the moment arrives, you will know!
The training program is suitable for those who are already practitioners and wish to add to their toolbox, enliven their personal and professional practice and be a source of support and guidance for others wishing to heal, grow and transform too. Therapists, coaches, counsellors, well-being and holistic practitioners are among those who have trained to become Inner Child Practitioners, as well as those embarking on their journey who feel a strong calling to develop the skills and gain experience in the journey required to be a practitioner too.
If you'd like to connect and find out more about the Practitioner Program training, you can contact me here or fill out the enquiry form below. It is my heart's pleasure! You may wish to read more about me too.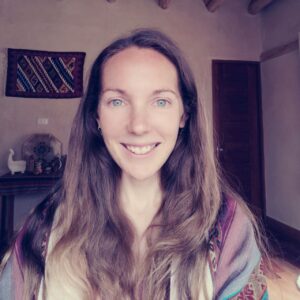 Testimonials from the Practitioner Program
"I felt the program overall, had a deeply profound effect on my life. I connected to my Inner Child on a much deeper level than I have ever before.  Each day,  the connection continues to grow and grow and I have a much better understanding of my patterns and wounds.
During the program,  when challenges were raised, (and there were many), I was able to overcome them as I had been provided with tools during the course to work through the challenges. The material within the course gave me a better understanding, why I was either reacting to a certain situation or attempting to sabotage my life.
The Practitioner Program for me differs from others as I felt very supported by my mentor, Amy. With regular zoom sessions with Amy, I felt well supported and understood.  The level of compassion and understanding was amazing, and I was able to have a voice in a safe space. The Practitioner program is not rushed and you are given time and space to achieve optimum outcomes."
"The Program far exceeded my expectations! I was floored by how much perspective I gained about my own personal loss experiences that I have already previously worked through helping me to find a deeper level of peace.
The hands-on structure of experiencing prior to facilitating is more in depth.  The level of personal work was much deeper that allowed for better understanding that other programs."

Amy was highly engaged throughout this program. While the topics we went through were deeply personal, I never felt alone and I love how she held space as I explored the past with her as a guide.